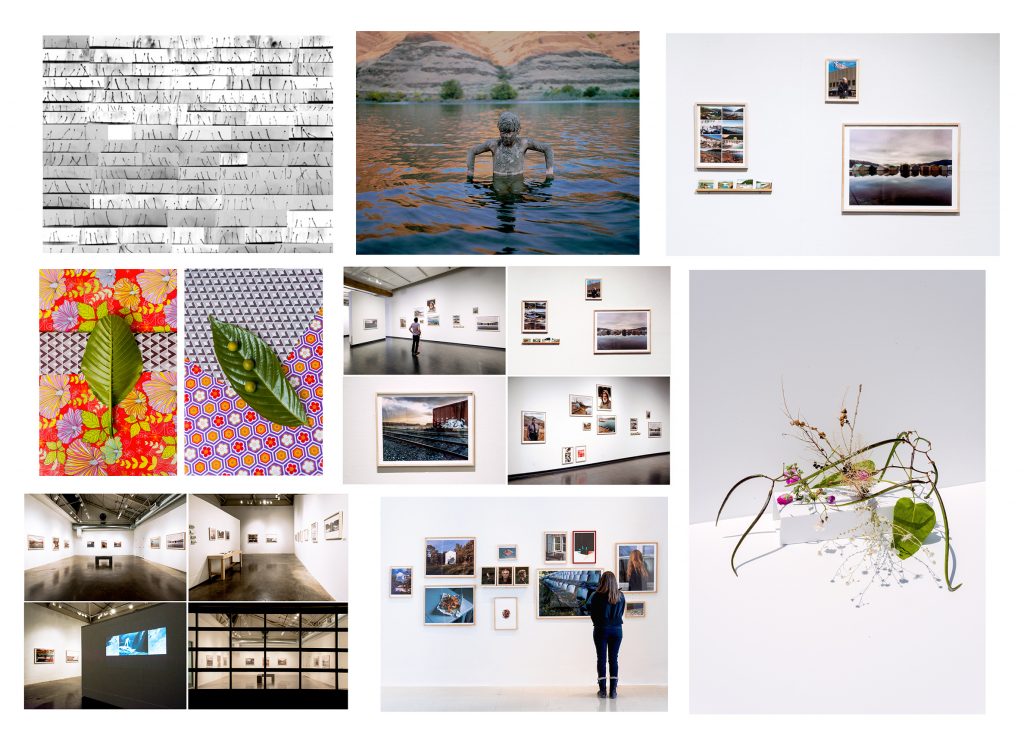 River Arts: Reimagining the Columbia Across Borders, I am an invited artist and panelist for the exhibition and conference with Selkirk College, Castlegar. River Arts is in collaboration with Emily Carr University and the University of British Columbia, with funding by the Social Sciences and Humanities Research Council of Canada, May, 2018.
LCSC Center for Arts & History,  I am exhibiting an installation of photo works in addition to two video projections  from Jan.20-March, 15, 2018
Santa Fe Art Institute, I will be participating in Santa Fe Art Institute's Water Rights themed residency in July 2017, Santa Fe, New Mexico
WSU News, You can read an informative article about my research and travels entitled,  WSU Professor turns World travel into art, education, and research, 6.17.
Obras Holland, During May of 2017, I will be engaged in an artist residency in the Netherlands. Located near the Rhine river, the residency will focus on the culture of water and water systems. In addition, I am collaboratively continuing the development of studio based, constructed photography began in SE Asia in the Fall of 2016.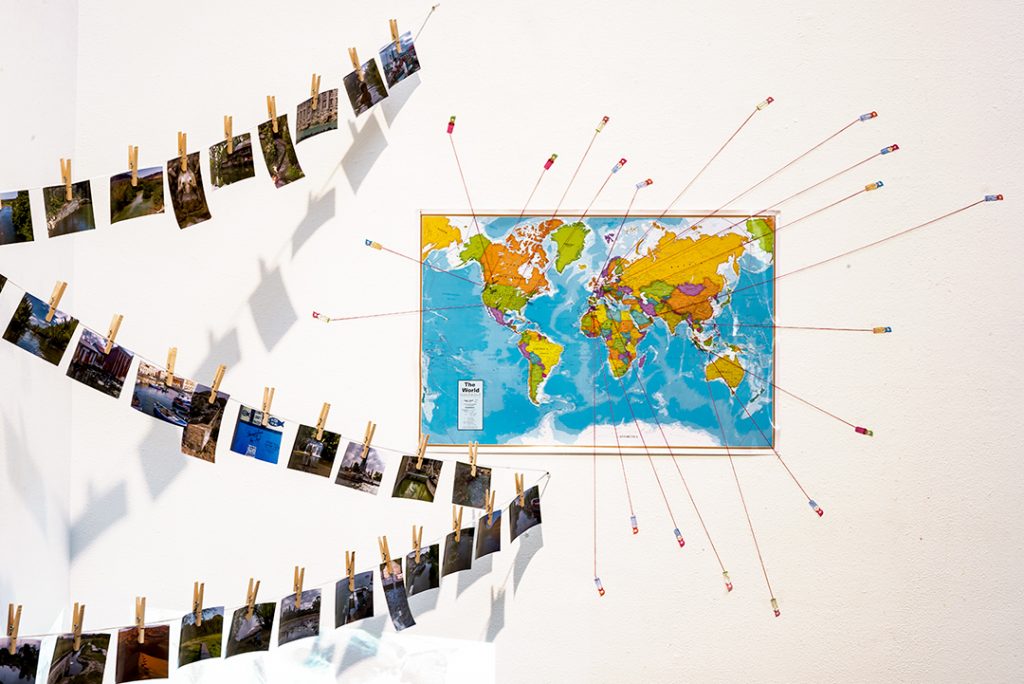 Hangar, Artistic Research Center, In March 2017, I will be involved in a residency in Lisbon, Portugal.
I have been invited as a visiting artist with American University in Dubai, United Arab Emirates, in February, 2017.
I will be doing residences with Rimbun Dahan in Malaysia (11.16) and เจียงหล้า Ne'-Na Contemporary Art Space, Thailand (12.16).
At Play has been featured in numerous on-line magazines and media outlets including Berlin based iGNANT,  Esquire Magazine (Russia), Singapore based DesignTaxi, Turkish based Gaia Dergi,  NYC on-line magazine, Fatherly, and the print magazine GEO Kompakt (Germany).
Pingyao International Photo Festival 2016, My photographs along with selected WSU students work will be exhibited as part of the SPE Honored Educators exhibit, Pingyao, China.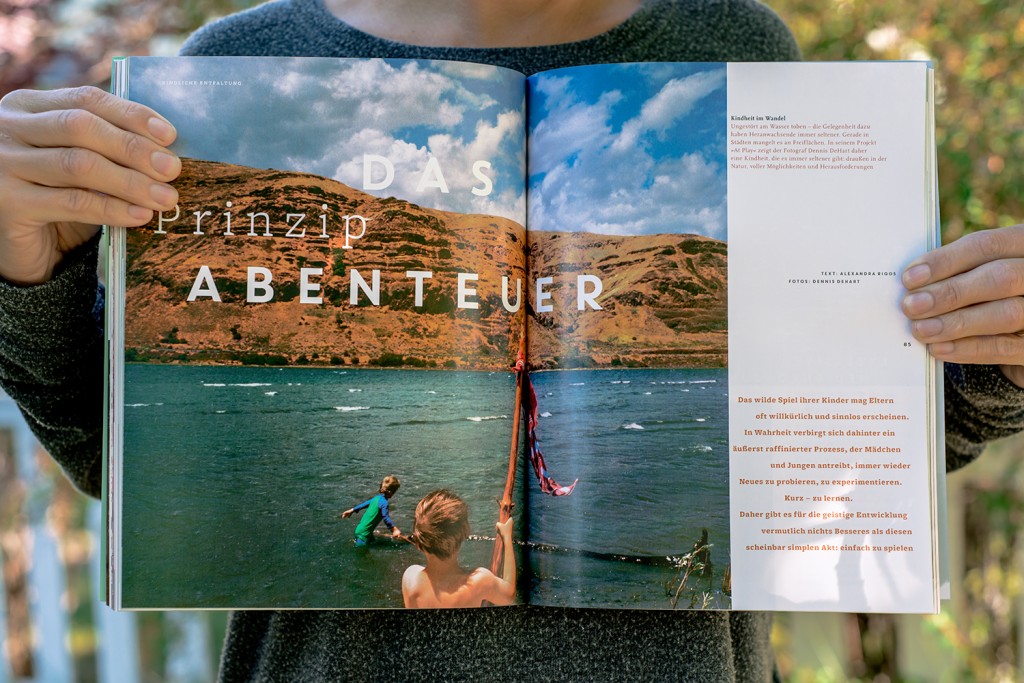 Josephy Center for Arts and Culture, Joseph, Oregon. I was invited to jury the exhibition entitled Wild Landscape, in addition to lecture on my work in August 2016,
University of the Pacific. Reynolds Gallery, Solo exhibition and lecture, September, 2015,  Stockton, California.
Transatlantica, French Association for American Studies Journal. The publication includes an extensive interview, bibliography, and images. Link to the article. 
Prichard Art Gallery, Moscow, Willard Art Center, Idaho Falls, Visual Arts Center, Boise. An installation of 12 photographs will be included in a traveling exhibit of ICA fellows throughout the state of Idaho between May 2015-March 2016.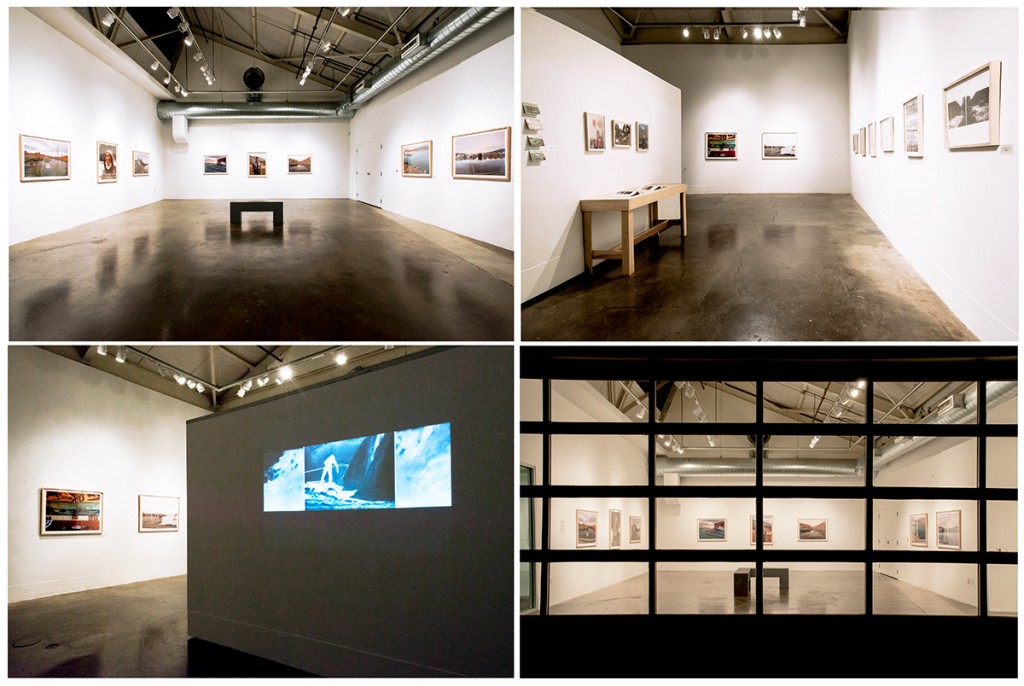 Featureshoot. A portfolio of images, along with an interview about my series At Play is included in the Brooklyn based site. Link to the article.
Photo District News, An article featuring Confluences, by Senior Editor Conor Risch, is included in the March 2015  issue of PDN, NY, New York. Link to the article.
Idaho Commission on the Arts. I was awarded a "Quickfunds" project grant in July.
Western Washington University, Department of Art, Bellingham, WA. I am presenting two Skype lectures to WWU photography students. 1.2016
As part of the Society of Photographic Education's Northwest regional conference in Portland, Oregon, I am being recognized as the 2015 Honored Educator.
The North Carolina Arboretum, 100 Frederick Law Olmsted Way, sLowlife, A collaborative art and science project began in 2003, Asheville, North Carolina, Opened January 25, 2015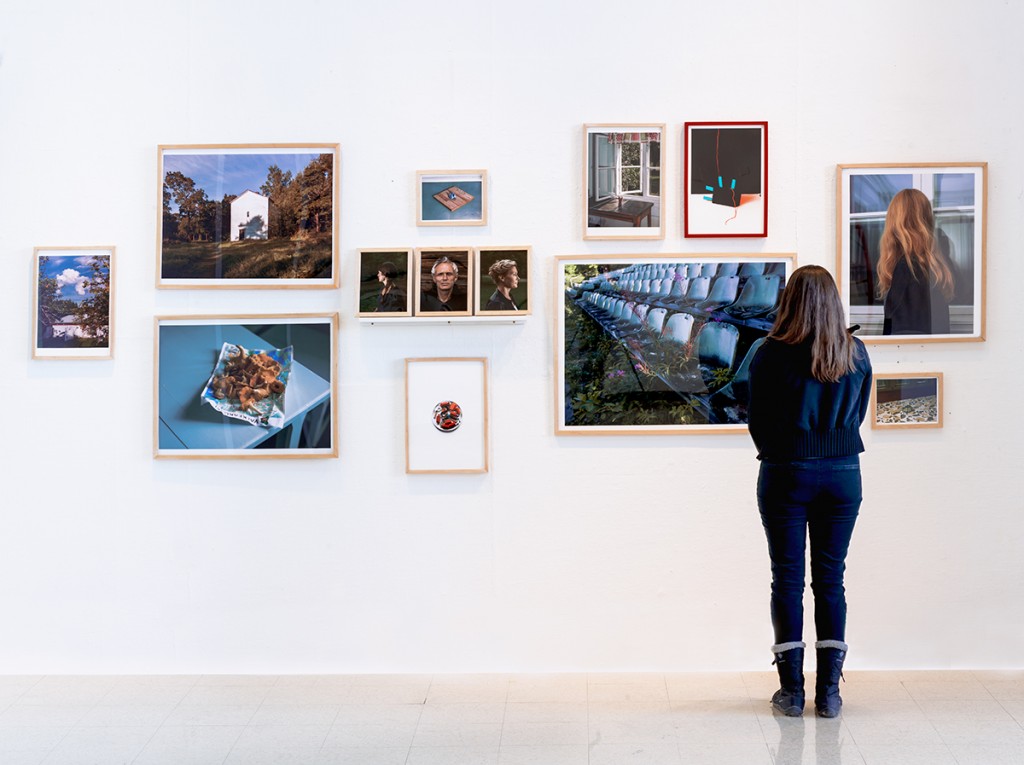 University of Idaho's Art & Design Program. In August, I presented an artist lecture, which was sponsored by the Prichard Art Gallery and the Idaho Commission on the Arts.
In partnership with SEWEDA and the Pullman Art Association/Art Walk, I exhibited a REMIX of large format, black and white photographs in downtown Pullman, Washington in May.
The Ones We Love, A portfolio of images and an experimental interview are featured. Link to the project.
The WSU College of Art and Sciences recently featured an article about my project Confluences in the CAS Connect.
WSU Art Museum, Through the Lens, An American Century: Corbis & Vivian Maier, I will be giving a gallery talk on "What makes a lasting image"   during the opening on Jan 22, 2015.

2014
Spot Photo Works, Concentrate to the Quiet, Solo Exhibition (inaugural gallery show), Organized/Curated by Kathleen Clark, August 2014,  Los Angeles, California
University of Nantes, Keynote Speaker (with Corinne Silva, U. of Arts, UK), The American and British Nations in Contemporary Landscape Photography. Travel and accommodations  to France was  provided by  CRINI (Centre de Recherche sur les Identités Nationales et l'Interculturalité) of the Université de Nantes, France.
Idaho Commission on the Arts, I received an honorable mention for the Fellowship Award in visual arts/craft/design (partial funding). The fellowship occurs every 3 years. Boise, Idaho
Landscape Stories, Images from my series At Play are included in LS. 18/14: Family. 
Transfixed/Transmedia, 2014 NW SPE Conference, Western Washington University, Bellingham, Washington. I will be lecturing  on Concentrate to the Quiet in addition talking about contemporary Finnish photographers. Additionally, I will have work in the Traveling Eye Exhibition as part of the conference.
Fotofest International, I participated in the portfolio review in addition to attending several gallery events/lectures, Houston, Texas
Kenyon College, Material Message, Curated Group Show, Gambier, Ohio
Kansas State University, I will be doing a visiting artist gig at K. State in October, Manhattan, Kansas
Anderson Ranch Arts Center, I have been awarded a scholarship from the Anderson Ranch Presidential Fund, to attend the workshop Refining Your Photographs, Defining Your Vision, with Jonathan Singer & David Hilliard, Snowmass, Colorado
A Sense of Place; Contemporary Finnish Photography, is an exhibition I am currently curating/organizing. The show will be opening in WSU's gallery 3,  in October, 2014.
Backlight Photo Festival, Images from Concentrate to the Quiet will be on display at the Voipaala Art Center, Sääksmäki, and as part of the short listed Backlight/Festival of Light screening at the Cultural Centre Telakka, Tampere, Finland
Carte Blanche, You Know What I'm Seeing? An invitational, international pop up photography Group Exhibition, San Francisco, California
Infocus, Juried Exhibit of Self Published Books, Jurors included Darius Himes, Mary Virginia Swanson, and Rebecca Senf, Curator. Land of the Stratus will be included in the exhibit at the Doris and John Norton Center for Creative Photography, Phoenix Art Museum, Arizona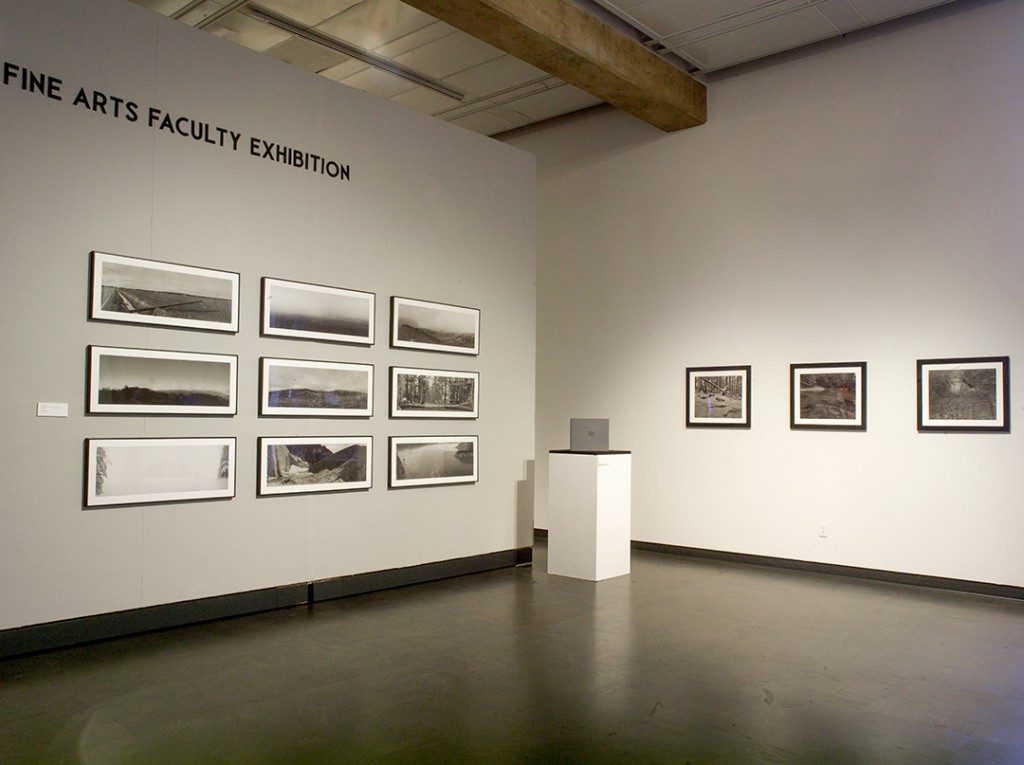 The Photo Review, My work was accepted for the Photo Review 2014 competition and will be shown in print and an on-line. The competition was juried by Stephen Perloff, Photo Review, and Jennifer Blessing, Senior Curator of Photography, at the Guggenheim Museum in New York City.
Spokane Falls Community College, Solo Exhibit. I will be presenting a lecture to the art department and community on May 30. Spokane, Washington
Lensculture, I was invited by Jim Casper, Editor and Publisher, for the inclusion of my work.
Blue Sky Gallery, My work is included in this years Pacific NW Photography Viewing Drawers. One of the prints was also selected to be exhibited at a local PDX business. Portland, Oregon
Mossless Magazine, Issue #3, The United States, Printed Matter, Inc., NY.  One of my photo prints will be hanging around for the book release party at the TGIF gallery in Chelsea, New York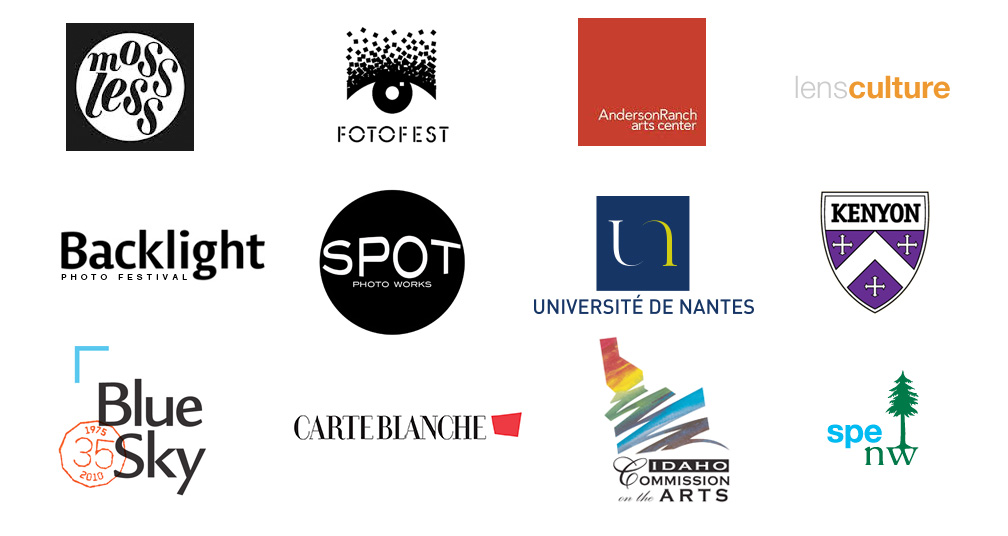 2013
Pingyao International Photo Festival, I exhibited 12 prints & artist books (zines & color edition) from At Play. Awarded an emerging artist award (cash/trophy), Pingyao, China
Detroit Center for Photography, Juried group exhibition on Family, At Play, Juror: Aline Smithson, Detroit, Michigan.
The Evergreen State College, Confluences, Solo Show (25 prints) Artist Lecture, Confluences Parts 1 and 2, Olympia, Washington
Columbia College (Chicago), DIY (Visits Chicago): Photographers and Books, Land of the Stratus, Curated Group Show, Catalog, Center for Book and Paper Arts, Columbia College, Chicago
PhotoNola, Confluences,  Screening, L'Entrepot Gallery, New Orleans, Louisiana
Slideluck Seattle 10,  One Hundred and Fifty Miles, Juried, AXIS Studios Pioneer Square, 30 projected images accompanied by live music, Seattle, Washington

Becoming, 4 Person Traveling Exhibition, includes Ian van Coller, MSU, Montana, Rachel Jerome Ferraro, RIT,  New York, Elizabeth Fleming, New Jersey, and Dennis DeHart (At Play), WSU,  Washington, On-line, Fraction Magazine, Issue 54, Fall, 2013
Gallery of Photography, Ireland's Center for Contemporary Photography, Uncertain Futures.  A Curated international group exhibition (10 artists), Project Interviews, 10-12 images from Confluences, Part 1, Dublin, Ireland
Do It Yourself: Le PhotobookFest, Food For Your Eyes/Rock Your Dummy, Hand made book, Concentrate to the Quiet, L'Ancienne Imprimerie/Picture Tank and Le bar Floréal, Paris, France.
Then.Now. Here. (PhotoLucida), Curated photo projections across PDX and the state of Oregon. Portland venues include:  Oregon Historical Society, Regional Arts & Culture Council building façade, Newspace Center for Photography, PhotoLucida's Portfolio Walk Pearl District Gallery Walk, Blue Sky Gallery, Portland, Oregon.

Artist Residency, Backlight / Photo Center Nykyaikia, Tampere, Helsinki, and Voipaala Art Center, Finland
Places Journal,  A portfolio of 25-30 images and an essay entitled, Heavy Metal, are included in Places.
Places Journal, Portfolio of 30 images, Essay, Confluences, 
Photography, 11 th Edition, London, Upton, Stone, Kobre, and Brill, Pearson Education, Photographs from the series Burn